We are all time-starved! Be it at home, in the office, with family, or out with friends, we are always caught up in the race against time. Recruiters are no different.
They have plenty of tasks to complete but 'not enough time' to get them all done. Resume screening is one such task. Did you know that the time spent on the initial screening of a resume is around 7 seconds?
This means that your resume has to be extra special to stand out among the plethora of others. And the best way to do that is by adding a resume objective.
Your resume is your first step through the proverbial door. Writing a resume objective is often dreaded more than the resume itself. If you are one of them, this article is for you.
We've covered the basics of what a resume objective is and why it is written. You'll also find some career objective examples. Adapt them to your needs or use them as inspiration to craft an objective for your resume that'll help you stand out.
So, what is a resume objective?
A resume objective statement is a short introduction of who you are professionally. It appears at the top of the resume and explains why you are the right choice. It gives hiring managers a peek into your professional personality. And showcases your qualifications, skills, and goals,
The purpose of a resume objective
Adding a resume objective, helps you become noticeable in a sea of job hunters. The statement gives the recruiter a snapshot of who you are. It is the ideal place to share everything. From qualifications and technical skills to soft skills and career goals. Also, showcase your aspirations and strengths. This makes you more appealing to potential employers.
The importance of a good resume objective
A good resume objective can grab the recruiter's attention, bringing you a step closer to your dream job. It goes beyond your glowing list of previous employment and academic achievements. Including an objective in your resume will convey that you mean business. And shows that, besides seeking work, you're committed to the organisation.
Understanding the different types of resume objective statements
Types of resume objective statements
There are two main types of resume objectives:
general resume objective
specific resume objective
General resume objective:
The general objective for a resume provides a broad overview of your skills and goals. Take note that 'general' does not mean generic! You still need to highlight what career goal you personally seek.
You could write,
A recent computer science graduate seeking a fresher role in ABC Organisation. Aspire to apply skills in data analysis and time management to the company's success.
Specific resume objective: The specific objective for a resume is more precise. It is tailored to fit the job you are applying for.
You could write,
Seasoned banking professional seeking a challenging position with a financial services provider. I wish to leverage my experience and excellent customer service skills in the new role.
When should you use a resume objective statement?
Whether you are seeking an entry-level position or transitioning to full-time. Or whether you are starting out after a long time, looking for a new job, or even making a career change. It doesn't matter what stage of your career journey you are at; you need a resume. And it starts with a tight resume objective. Keep it general or specific, depending on your career stage.
An effective resume objective should be short and to the point. It should showcase your competencies and accomplishments. And persuade the recruiter that you have the skills for the job and share the company's vision or goals.
Common mistakes to avoid when writing a resume objective statement
Showing who you truly are in your resume objective can work to your advantage. Following are some common mistakes to avoid when writing resume objectives:
Writing vague statements
You should clearly highlight your qualifications, competencies, and achievements. Vague statements leave the recruiter confused. And drastically lower your chances of getting an interview.
Focusing too much on personal goals
While writing about your personal goals in a resume objective, show your intent. But don't focus on it too much. Understand the job description. Align your personal goals with those of the organisation. This improves your chances of getting noticed.
Using cliche
Recruiters receive many resumes for each job position. But they have limited time to go through them. A unique resume objective increases your chances of success, among many other things. So, avoid overused phrases in your career objective and keep it real, simple, and straight to the point.
Characteristics of Good Resume Objective Statements
What makes a good resume objective statement?
The key is to keep it simple. You need to capture who you are professionally in three sentences. The three parts of an attention-grabbing resume career objective are:
Who you are and what you've done
Your Competencies
How do you intend to contribute to the company?
In addition to these, keep the following points in mind when writing a good resume objective:
Add keywords
Keywords are words or phrases that highlight your abilities, skills, and competencies. They showcase your values and expertise in your resume objective. Adding keywords passes you through an applicant tracking system (ATS). It also impresses the recruiter. Increase your chances of getting shortlisted by adding phrases from the job description.
Here are some examples:
Customer service skills
Detail oriented
Organizational skills
Interpersonal skills
Digital marketing enthusiast
Use action words
Resume objectives give you limited space to describe yourself. Using action words relevant to the job position adds depth to your resume objective. It showcases your enthusiasm and motivation for the role you're vying for.
Here are some examples:
Enhanced
Accelerated
Oversaw
Boosted
Implemented
Highlight your goals
Highlight your goals in the objective to show recruiters your career intent. Align these with the organisation's goals and job description. For instance, write lines such as:
"to apply acquired expertise in troubleshooting customer complaints to sustain customer engagement."
"committed to ensuring quality work in line with the company's zero-accidents mission."
How to tailor your resume objective statement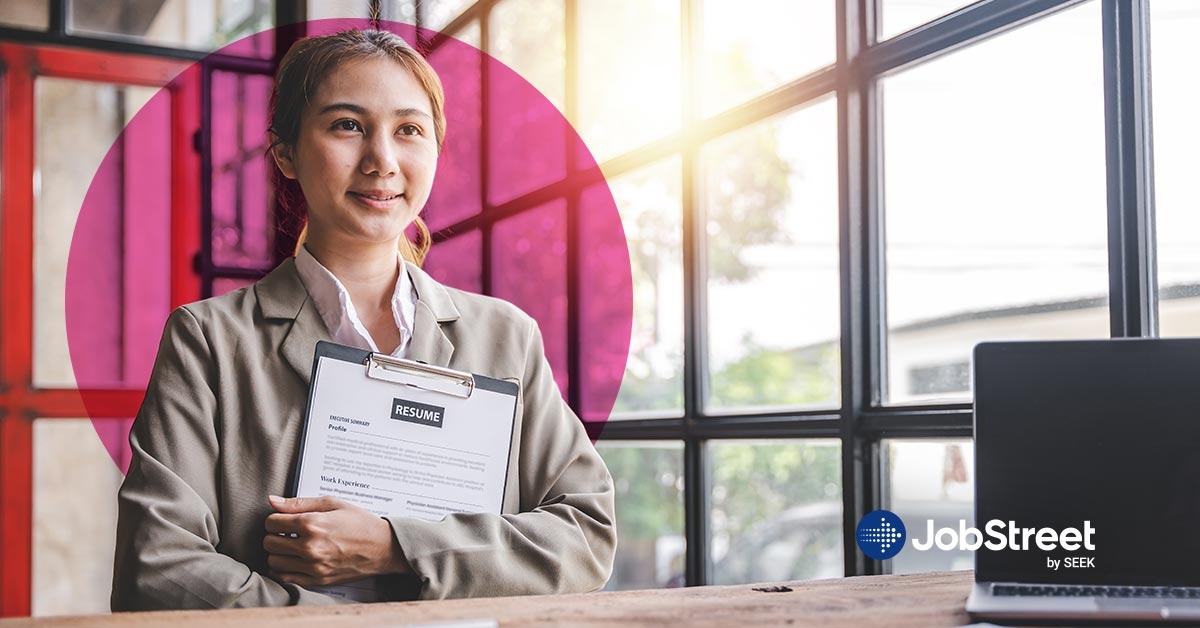 Fresh graduate and first-time job applicant
A newbie to the job market with no prior work experience can still have a standout resume. Ensure it is aligned with the company's objectives. Help our potential employer determine whether you fit into the company culture.
Since you have zero experience, showcase your academic accomplishments. Mention the interpersonal skills and traits that will contribute to the company's goals.
Resume objective example:
Goal-oriented multimedia arts fresh graduate with a two-month internship with an advertising agency. Skilled in design, coding, and software development. I am looking for a role to apply and hone my knowledge in a professional setting.
Internship
As an undergraduate since you'll be an on-the-job trainee. So it is imperative that you have a career resume objective. Highlight your academic achievements, traits, and career goals. Let the hiring manager know what internship experience you need for the career you want.
Resume objective example:
A graduate student in public policy seeking an internship in policy analysis. Committed to conducting evidence-based research and finding effective policy solutions. Eager to collaborate with professionals in the field and gain practical experience.
Professional seeking a career change
If you're seeking a change of career or work environment, mention it in your objective statement. Talk about your status and why you're exploring a career shift. Give an overview of your work histor, and list the skills that will support the new position.
Resume objective example:
A proofreader with 5 years of experience in copyreading and editing. Seeking a challenging role to deliver error-free content while ensuring accuracy. Eager to apply my language skills to contribute to a dynamic organisation.
Migrating to a new geographical location
If you are moving to another city and need to find a new workplace accessible to your new house. It will help to include that you are relocating to a new area in your resume objective.
Resume objective example:
A healthcare customer service representative with 10 years of experience relocating to Malaysia. Seeking employment with a customer experience technology and services company.
Preferring to work from home
Hybrid and remote work setups have become common since the pandemic. If you are someone looking for such a job, mention that in your resume objective.
Resume objective example:
A real estate agent with 10 years of experience selling residential properties. Looking for a work-at-home or home-based arrangement. Proficient in arranging virtual tours and assisting clients through the buying or selling process.
Consultancy job
Some people prefer a consulting career over full-time employment. If you do too, highlight skills such as creativity and the ability to provide solutions. Also include your academic background, key achievements, client projects, and interpersonal skills.
Resume objective example:
A marketing consultant with an MBA and five years of experience in brand building. Seeking consulting opportunities with a company to drive revenue growth. Experienced in delivering measurable results and providing insights to help businesses thrive.
Tips for writing a great resume objective statement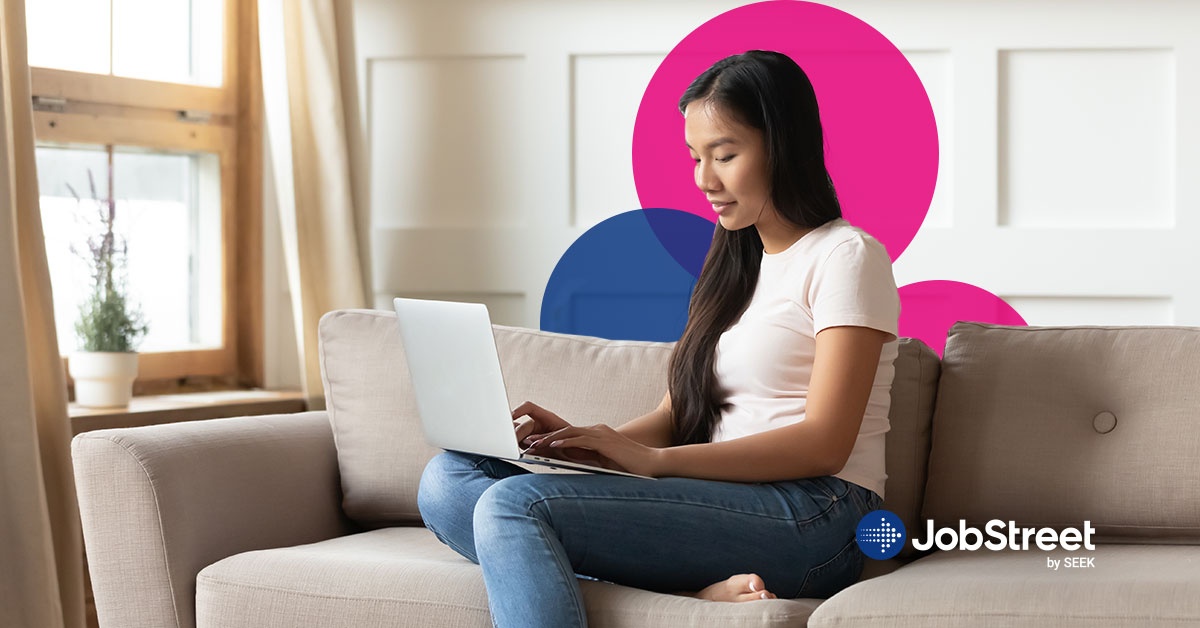 Following are some tips for writing your own career objective:
Don't make the resume objective sound complicated or philosophical
Keep it clear, professional, concise, and simple
Read the job description. Align your resume objective with the goals of the position and the organisation
Restrict the statement to no more than 3 sentences
Mention relevant skills such as leadership skills, interpersonal skills, and organizational skills
Cover vital information about your educational qualifications, professional experience, and key achievements
Place the career objective after your name and personal information in your resume
How to make your resume objective statement stand out
It is advisable to keep the objective statement in your resume job-specific. Here is what to include when composing your resume objective:
Be specific about your work identity
Introduce yourself. State your current status. Are you a fresh computer science graduate? A licenced fitness coach? An entry-level administrative assistant? Or a senior financial analyst? Mention clearly who you are. This way, the recruiter knows about you at first glance. For instance,
"Certified public accountant with 10 years of experience in a top accounting firm. Proficient in strategic financial planning and tax services."
Add your career highlights
Write about your professional achievements, volunteering experience, and certifications. This will add value to your work and give you a deeper insight into your inner personality.
You can, for instance, write,"Crafted the stylebook for the company's editorial guidelines." Or "Worked on-site to personally meet and listen to customers' concerns."
Include numbers to amplify the impact of your contribution
Adding specific information, such as quantities, can lend greater credibility to your achievements. For instance,
"Worked with over 50 food businesses to systematise each establishment's operational payment tasks."
...sounds way more impressive than...
"Worked with food businesses to systematise operational payment tasks."
Highlight the skill set or knowledge relevant to the job
Before writing the resume objective, read the job description. Research the company's services. And figure out how your expertise can be useful to the position. Also, cite projects that helped you upskill your professional practice. For instance:
"Launched the company's podcast and trained as executive producer for digital productions. The podcast serves as an informative campaign for the company's services and advocacy."
Share the soft skills you have
You might have the necessary technical skills to compete for the job. Interpersonal skills, quantitative skills, and research skills are important too. Organizational skills and analytical skills also add further depth to the resume objective.
By highlighting them, you show the employer that you have the skills necessary to excel. It also shows your potential to work well with others and bring a well-rounded skill set to the role.
Mention what you can bring to the company
Touch on attributes and skills that you can contribute to the company's progress. Avoid writing general statements such as "proven ability to increase the company's profits." Instead, cite your intended action plan. For example,
"Proven ability to improve viewer engagement by developing strategies for social media marketing."Or
"Develop customer loyalty by building an online community to gain customer insights."
Use phrases related to your field
In your resume objective, describe yourself using words that employers can connect with. So, if you're writing a project manager resume objective, include phrases like:
dedicated team player
project management skills
analytical skills
team management skills
50 Resume Career Objective Examples by Industry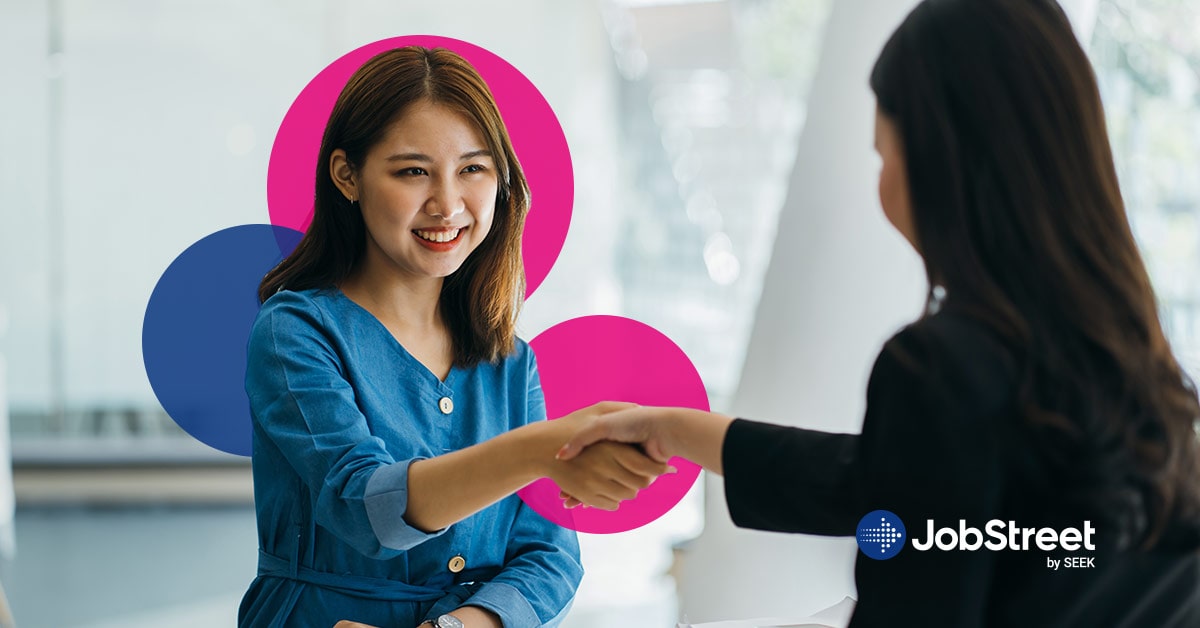 Resume objective examples for people in the healthcare field
Registered Nurse resume objective
BS Nursing graduate with a Registered Nurse licence and 5 years of experience as a company nurse. Good communication skills, empathy, patient commitment, and proficiency in administering first aid treatment. Pursuing a workplace to leverage my skill sets and certified training programmes
Aged care worker resume objective
An aged care worker with 3 years of expertise in giving elders top-notch care. Dedicated and compassionate in providing great care to senior people. Seeking a position in a good organisation where my soft skills can be put to practise.
Nurse practitioner resume objective
A skilled nurse practitioner with 7 years of experience offering primary care. Looking for a challenging position at XYZ Hospital to apply my clinical acumen. Skilled in critical thinking and leadership skills to deliver patients with high-quality care.
Medical assistant resume objective (clinical)
Medical assistant with 4 years of expertise in clinical support at a clinic in Penang Island. Seeking a position in a reputable healthcare organisation. Committed to providing excellent patient care with attention to detail and medical expertise.
Medical assistant resume objective (administrative)
A medical assistant with 6 years of experience looking to transition to another role. Seeking an executive assistant position in a recognised healthcare centre Skilled in medical scheduling, office management, patient communication, and multi-tasking abilities.
Resume objective examples for people in the Technology field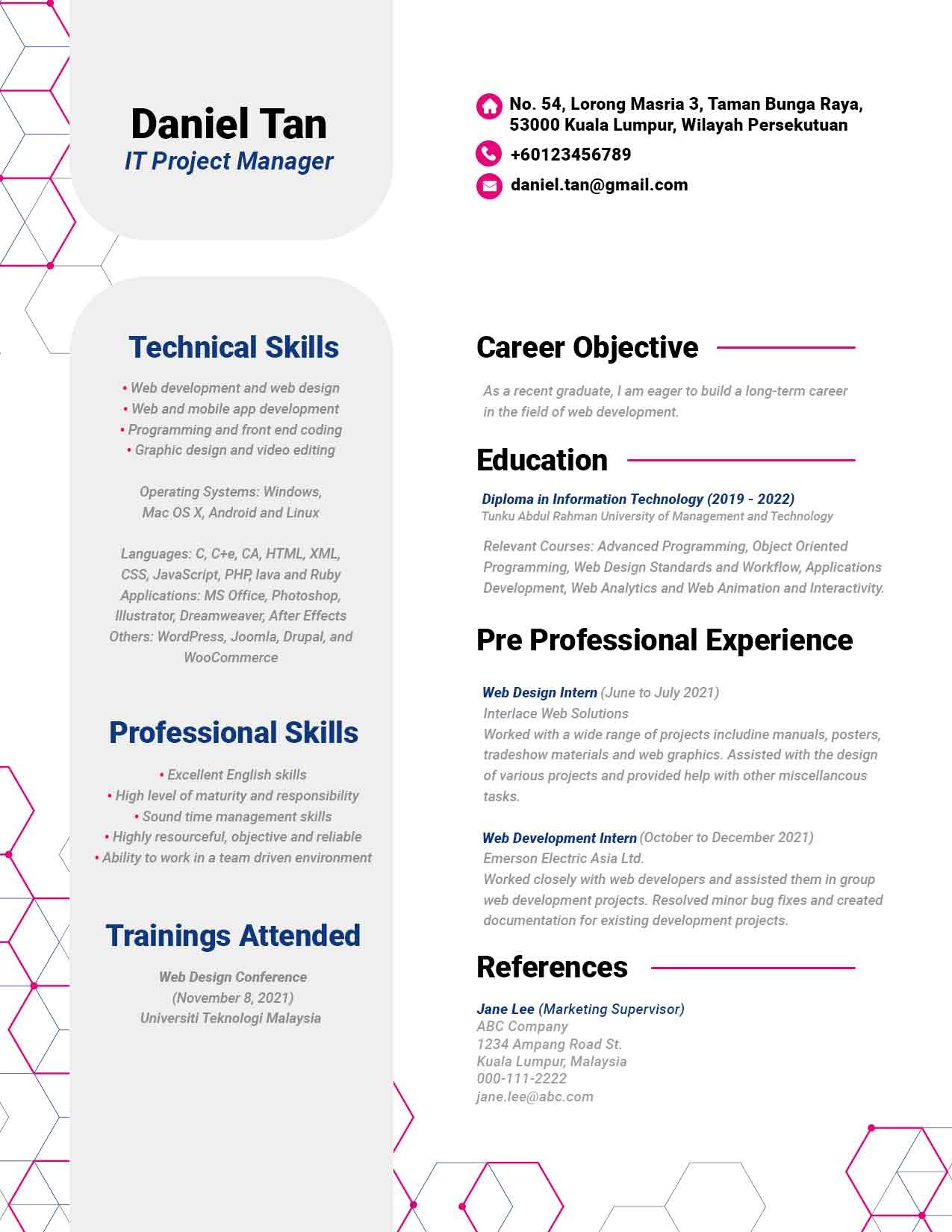 Front-End Developer resume objective
A Front-End Developer proficient in HTML, CSS, and JavaScript. Committed to adapting to emerging technologies in the front-end development space. Seeking a challenging role to develop engaging web experiences.
Back-End Developer resume objective
Aspiring Back-End Developer pursuing an entry-level position. Seeking an opportunity to learn and grow with a fast-paced team. Committed to delivering top-notch code and fostering effective collaboration across teams. Eager to learn and stay abreast of the latest industry advancements.
Data Analyst resume objective
Data Analyst with 4+ years of expertise in data mining and analytics. Seeking to leverage skills in transforming data into actionable insights for XYZ Technologies. Committed to driving informed decision-making and optimising business performance through collaborative approaches.
Business Analyst resume objective
A Business Analyst with a proven track record of 7 years in data analysis and strategic planning. Committed to delivering valuable insights and driving informed decision-making to optimise business performance. Seeking a challenging role to contribute to the success of an organisation.
UX/UI Designer resume objective
A UX/UI Designer with a decade of experience in prototyping. Skilled in visual design and project management. Dedicated to crafting intuitive and engaging digital products. Seeking an opportunity to drive innovation in designing user-centric experiences that exceed expectations.
Resume objective examples for people seeking finance roles
Certified Public Accountant (CPA) resume objective
A Certified Public Accountant (CPA) with 11 years of strong audit background. Seeking a consultant role to apply expertise in strategic financial guidance for clients. Committed to leveraging my extensive knowledge and skills to deliver exceptional consulting services.
Financial Advisor resume objective
A client-focused Financial Advisor with 5 years of experience. Skilled in analysing financial portfolios, identifying opportunities for growth, and developing customised strategies. Seeking to be an executive assistant to the CEO to leverage my skills in financial planning and investment guidance.
Loan Officer resume objective
Seasoned Loan Officer with 15 years of proven success in the lending industry. Expertise in evaluating loan applications, nurturing client relationships, and facilitating seamless loan transactions. Seeking to contribute my excellent customer service skills to the growth of ABC Bank.
Actuary resume objective
A results-driven individual seeking an entry-level Actuary position. Possess strong mathematical, statistical, and analytical skills. Committed to assisting in risk management to provide valuable insights within an organisation.
Bookkeeper resume objective
A bookkeeper with 2 years of experience maintaining accurate financial records. Seeking a role to apply my mathematical and analytical skills to managing accounts. Committed to maintaining confidentiality, and ensuring compliance with accounting.
Resume objective examples for people in the Education field
Early Childhood Teacher resume objective
A passionate Early Childhood Teacher with 5 years of experience. Dedicated to creating a dynamic learning environment for young minds. Seeking a position to leverage my expertise in providing hands-on learning experiences.
Primary School Teacher resume objective
A Primary School Teacher with 2 years of experience. Committed to instilling a lifelong love for learning in primary school students. Seeking a position to create an engaging and inclusive classroom experience.
High School Teacher resume objective
Experienced high school teacher with 5 years of teaching experience in Singapore. Relocating to Malaysia and seeking a position to continue inspiring and educating students. Committed to delivering engaging lectures and supporting the holistic development of students.
Librarian resume objective
A Librarian with 20 years of expertise in library management and collection development. Seeking a position to promote literacy and provide valuable resources to visitors. Committed to organising engaging programmes and fostering a love for lifelong learning.
Principal resume objective
An accomplished and motivated Principal with a strong background in school administration. Eager to apply my extensive experience of 15 years at ABC School. Dedicated to implementing innovative teaching practices and fostering an inclusive school culture.
Resume Objective Examples for People in Customer Service
Sales Associate (Retail) resume objective
Dedicated Retail Sales Associate with 4 years of experience and proven management skills. Skilled in staff training, inventory management, and maintaining a customer-centric approach. Seeking a role to contribute my management skills and support organizational growth.
Cashier (Retail) resume objective
Friendly retail cashier with a focus on accuracy and excellent customer service skills. Experienced in operating cash registers and processing payments for 2 years. Seeking a Cashier position to deliver a positive shopping experience and customer satisfaction.
Call Centre Representative resume objective
Call centre Representative with 4 years of experience and excellent communication skills. Experience in managing calls, resolving customer inquiries, and providing accurate information. Seeking a challenging position to deliver exceptional customer service and exceed expectations.
Customer Service Manager Resume Objective
A Customer Service Manager with strong interpersonal and excellent customer service skills. 7 years of expertise in enhancing service quality and driving customer satisfaction. Seeking a role to lead and cultivate a customer-centric culture within the organisation.
Technical Support Specialist (IT) resume objective
A Technical Support Specialist with 4 years of expertise in IT troubleshooting. Experienced in delivering exceptional technical assistance, resolving IT issues, and ensuring smooth operations. Seeking a role to apply technical skills, deliver solutions, and enhance the user experience.
Marketing resume objective examples
Social Media Manager Resume Objective
Ambitious Social Media Manager with 3 years of experience in developing impactful strategies. Seeking a promotion to a higher-level social media management role. Committed to implementing advanced social media strategies, increasing engagement, and driving exceptional results. Eager to take on increased responsibilities to contribute to organisational success.
Marketing Coordinator resume objective
A Marketing Coordinator with 4 years of expertise in implementing marketing strategies. Skilled in digital marketing, market analysis, content creation, and campaign analysis. Seeking a role to apply my skills and contribute to the growth of marketing efforts at ABC.
Public Relations Specialist resume objective
Public Relations Specialist with 5 years of expertise in executing successful PR strategies. Proficient in media relations, content creation, and crisis management. Seeking a dynamic role to contribute to the success and growth of XYZ's PR initiatives.
Brand Manager resume objective example
A driven Brand Manager with 5 years of experience in enhancing brand image at Johor Bahru. Skilled in developing brand strategies, driving successful campaigns, brand positioning, and project management. Relocating to Kuala Lumpur and seeking new project manager opportunities in the region.
Content Writer resume objective
A driven Content Writer with 3 years of freelance experience, now seeking a full-time role. Proven ability to manage multiple projects, deliver high-quality content, and meet client requirements. Passionate about transitioning to a full-time role and contributing to ABC's success.
Resume objective examples for people in Human Resources
Human Resources Manager Resume Objective
A Human Resources Manager with 3.5 years of experience in employee development. Proven expertise in HR operations, talent acquisition, and implementing effective HR strategies. Seeking an HR role to leverage my organisational skills to drive HR processes.
Recruiter resume objective
Seasoned Recruiter with 3 years of expertise in talent acquisition. Skilled in conducting interviews, evaluating candidates, and managing the hiring process. Seeking a role at ABC where I can leverage my recruitment skills to identify and attract top talent.
Benefits Coordinator resume objective
A Benefits Coordinator with 2 years of experience in administering employee benefits programmes. Committed to ensuring compliance and delivering a seamless benefits experience. Seeking a role to make a positive impact on benefits management.
Training and Development Specialist resume objective
Training and Development Specialist with 5 years of expertise in designing learning programmes. Dedicated to delivering engaging training programmes that drive employee growth and organisational success. Seeking avenues to leverage my skills and foster continuous learning and professional development.
HR Generalist Human Resources
An HR Generalist with 4 years of experience in HR functions, policies, and procedures. Proficient in employee relations, recruitment, benefits administration, and HRIS management. Seeking opportunities to leverage my expertise to cultivate an incisive workplace.
Resume objective examples for people in the Sales field
Sales Manager Resume Objective
Sales Manager with 5 years of experience in driving sales and managing teams. Experienced in project management, adept at coordinating sales initiatives and optimising team performance. Seeking a leadership role to leverage my strategic mindset and organisational skills.
Sales Representative resume objective
A Sales Representative with 3 years of experience and a strong sales track record. Skilled in prospecting, lead generation, identifying opportunities, building rapport, and driving revenue growth. Seeking a dynamic sales role to leverage my expertise and contribute to ABC's success.
Account Executive resume objective
An ambitious account executive with a strong background of 6 years in B2B sales. Skilled in key account management, solution-based selling, and delivering revenue growth. Seeking an opportunity to utilise my organizational skills and contribute to XYZ's sales objectives.
Business Development Manager resume objective
A Business Development Manager with 6 years of experience in generating new business. Skilled in market research, strategic planning, competitor analysis, and sales forecasting. Seeking a challenging role to forge partnerships and drive growth.
Retail Sales Manager Resume Objective
Dynamic Retail Sales Manager with a passion for delivering outstanding customer experiences. Experienced in driving sales growth, implementing sales strategies, and optimising store operations. Seeking a position to apply my strategic skills to elevate sales operations for ABC Corp.
Resume objective examples for people in the Legal field
Lawyer resume objective
An accomplished lawyer with 10 years of experience in corporate law. Skilled in advising clients on corporate governance and regulatory compliance. Seeking a role at the ABC firm to contribute to the success of corporate clients.
Paralegal resume objective
A paralegal with 3 years of experience in both corporate and litigation settings. Well-versed in legal documentation, contract review, and trial preparation. Seeking a role where I can provide support and deliver efficient legal services.
Legal Secretary resume objective
A legal secretary with excellent communication and organisational skills. Experienced in document preparation, calendar management, and client communication for 5 years. Seeking a rewarding legal secretary position in a collaborative and fast-paced environment.
Contracts Manager resume objective
A contracts manager with a proven track record of managing contract lifecycles. Skilled in managing contractual risks and ensuring compliance for a decade. Seeking a management position where I can be a valuable asset and drive positive outcomes.
Compliance Officer resume objective
A compliance officer with 3 years of experience in maintaining compliance frameworks. Skilled in conducting risk assessments, developing policies and procedures, and delivering compliance training. Looking for a role in ABC to ensure adherence to industry standards and mitigate risks.
Resume objective examples for people in the Creative field
Architect resume objective
An innovative architect blending form and function to create inspiring and sustainable designs. Skilled in 3D modelling, bringing innovative concepts to life with precision and creativity. Looking to leverage my 5 years of expertise in delivering client-focused designs at X.
Graphic Designer resume objective
A graphic designer with 2.5 years of experience crafting marketing collaterals. Committed to understanding client needs and delivering creative solutions that exceed expectations. Aspiring for a role in XYZ agency where I can drive compelling visual experiences.
Copywriter resume objective
Creative copywriter with 6 years of experience crafting compelling brand narratives. Adept at understanding target audiences and creating compelling narratives that resonate. Seeking a role at ABC to leverage my creativity and writing skills.
Art Director resume objective
Art Director with a decade of experience in conceptualising and executing creative campaigns. Skilled in leading cross-functional teams, managing many projects and meeting tight deadlines. Seeking a role to leverage my leadership skills and drive exceptional results.
Web Designer resume objective
Skilled web designer with a passion for creating stunning websites for 1.5 years. Dedicated to delivering responsive and engaging websites that drive user engagement. Seeking an opportunity to apply my creativity to building engaging online experiences.
Conclusion: Get that dream job.
Crafting a captivating career objective statement in your resume is crucial. It serves as your introduction to potential employers. Making it attention-grabbing, piques their interest in your skills and future contributions.
So, use the tips and examples given above to craft your own resume objective statement. Create a powerful statement and leave a lasting impression.
FAQs
What is the difference between a resume objective statement and a resume summary statement?
⁠A resume objective statement underscores your key competencies in the workplace. It portrays the short-term goals and the skills you can bring to the company. While a resume summary summarises your education, training, work experience, and certifications.
⁠
Can a resume objective statement be too long?
⁠It is ideal to keep the career objective in your resume short and compact. You can flesh out a more detailed and comprehensive list of your credentials in the body of your resume. Keep the objective at three sentences long, ideally five lines on the page or fewer.
⁠
Should I include an objective on my resume if I'm applying to multiple jobs?
⁠Crafting unique resume objectives for every job application is essential. It helps grab the recruiter's attention. Tailoring your objective demonstrates your alignment with the specific role and company. It helps to make an immediate impression and increases your chances of being selected.
⁠
Can I use the same resume objective statement for different job applications?
⁠No, the same career objective statement doesn't apply to each job. Every company has different requirements. Tailoring an objective for each position improves your chances of getting an interview. Also, customising your objective shows recruiters how you can contribute to their organisation.
⁠
Is it necessary to write a resume objective statement if I have a lot of work experience?
⁠The stronger your qualifications, the more impactful your resume objective statement can be. Talk about your skills, accomplishments, and expertise. Provide a concise overview of your qualifications, too. This way, you can show the recruiter your value and suitability for the job.