What do Fridays at work, conferences and semi-formal events, all have in common? The dress code - the business casual dress code. Times have changed and business casual attire has become a universal standard, especially in today's modern work scenario.
Business casual combines elements of both business formals and casual wear. It's a popular dress code in many workplaces and related events owing to the flexibility it gives men in their professional wardrobes.
This dressing style is a remarkable blend of professionalism with comfort, but can oftentimes be overwhelming. From choosing the right top, bottom and shoes to avoiding over-accessorising,  there are many factors to consider when picking a business casual.
And if you are someone who finds this pretty tricky to navigate, this article is for you. This article takes away all the ambiguity around the business casual fashion blend.
We've covered the basics of what business casual attire for men constitutes and how to dress appropriately for different occasions. This will help you make sure you do not show up to 'casual Fridays at work' in the wrong kind of outfit!
We've even included some examples of how to choose the right clothing items and accessories. You'll also learn about the dos and don'ts of men's business casual attire, to maintain a professional and stylish appearance.
Read on to clear all your confusion and discover what business casuals for men is all about.

⁠Why is it important to know how to dress in business casual attire?
First impressions are crucial in the professional world—how you present yourself can impact how others perceive you. Dressing appropriately for the occasion indicates that you understand the nuances of the dress code and the expectations of your workplace or industry.
Dressing appropriately can also boost your confidence and self-esteem helping you build strong relationships with your professional network. Knowing the rules of business casual attire ensures you always present yourself in the best way possible.

⁠Understanding business casual attire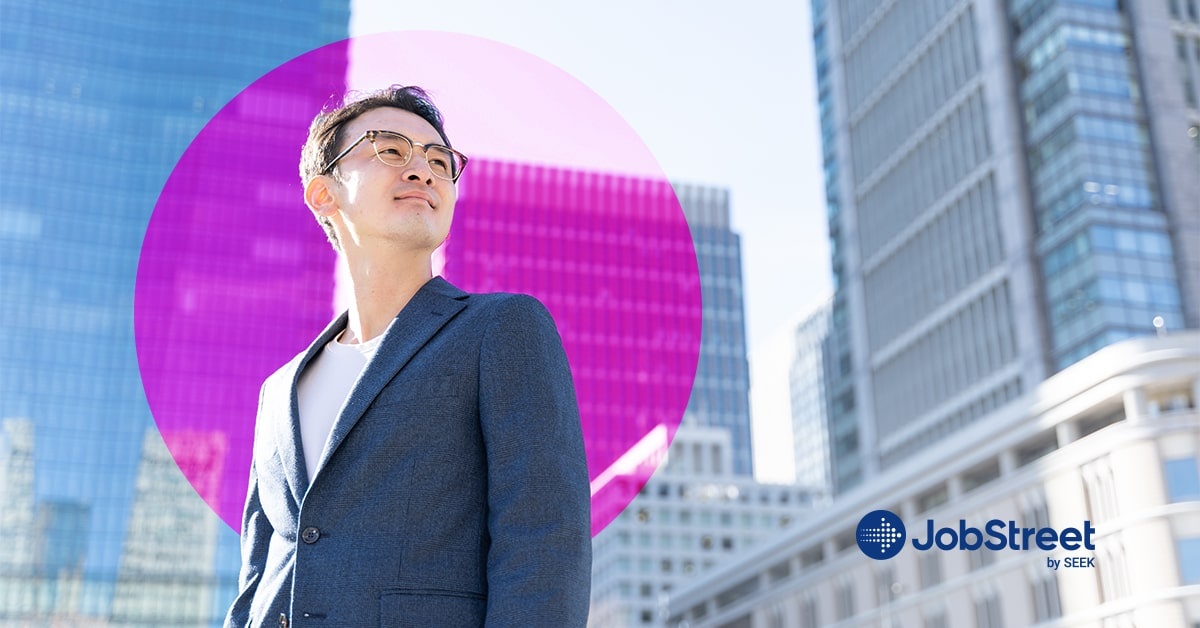 Business casual vs business formal
Business formal and business casual are the two clothing styles that are typically acceptable in the business world.
Workplaces and events may require you to wear business formal at certain times and casual business attire, at others. Conferences and other semi-formal events usually mention the dress code in their invite.
Business formal
This dress code is usually stricter, reserved for high-level business activities and portrays professionalism. Clothing items that may be acceptable to wear as business formals include blazers, suit jackets, button-down shirts, ties and suit pants along with dress shoes.
Business casual
Business casual attire is more relaxed and comfortable. It can best be described as less formal businesswear or relaxed formal wear. Allowing more flexibility in your professional clothing, this clothing style doesn't have strict rules around colours or patterns.
Business casual is generally considered the safest choice for modern workwear. This style makes you come across as an authentic, innovative, and trustworthy person.
Men's business casual fashion constitutes of open-collar or polo shirts, slacks, khakis, smart watches, seasonal sport coats, optional ties and loafers or dress shoes that cover all or most of the foot. It aims to make you look sharp and elegant

⁠Factors to consider when choosing business casual attire
Demystifying the rules of workplace attire can sometimes be tough. But with a few simple steps and factors, you can ace the business casual look in no time.
What is the dress code? The business casual dress code etiquette varies between companies and industries. Understanding your workplace dress code policy can help you avoid underdressing or overdressing.
What's the occasion? What may be acceptable for a casual Friday may not be suitable for moderately formal meetings with clients. Adjust your outfits according to the formality and activities you'll engage in.
Am I comfortable? Consider the time of day, weather conditions, and location of the event or workplace. Dress appropriately for these factors to keep comfortable yet presentable.

⁠Key elements of business casual attire
Fit is a crucial element to consider. Well-fitting clothes help you look polished and put-together, so avoid garments that are too tight or too loose.
Comfort is key. From shirts to pants and accessories to shoes, everything you wear must be comfortable. The more comfortable you feel in your casual businesswear, the more confident you look.
Formality can still vary between workplaces and occasions. Business casual style is a spectrum from more formal to casual so adjust your outfits accordingly.
Your business casual outfit should be perfect. Always wear clean and ironed clothes. Also ensure there are no holes, cuts or tears in the fabric. Moreover, make sure the seams are finished.
Keep colours and patterns muted and subtle. Though business casual fashion gives you room to stray from the usual neutrals, avoid bright colours or loud patterns. Instead, opt for darker shades.
Pay attention to details such as your belt and watch. Wearing accessories such as a black or dark brown belt with smart watches and a light blue pocket square will elevate your business casual look.

⁠Common mistakes to avoid when dressing in business casual attire
As you return to the workplace, decoding the acceptable workplace attire can be stressful. Having worn tank tops, shorts, flip-flops, and sweatpants while working from home, many of you are confused what the business casual dress code for men in 2023.
Although business casuals are a more relaxed form of business attire, remember that there are some unsaid rules around it. You should still appear conservative, professional, and workplace appropriate.
To avoid any mistakes, you can always ask HR for your company dress code policy. If they don't have any official guidelines, try to observe what your colleagues wear and match their vibe.
If you're unsure, you can always overdress. Err on the side of more formal — you can always remove a tie or suit jacket if you find you're overdressed. A general rule of thumb for the classic business casual outfit is to keep away from loud and bright colours such as yellow or red.

⁠What is business casual fashion for men?
Business casual tops for men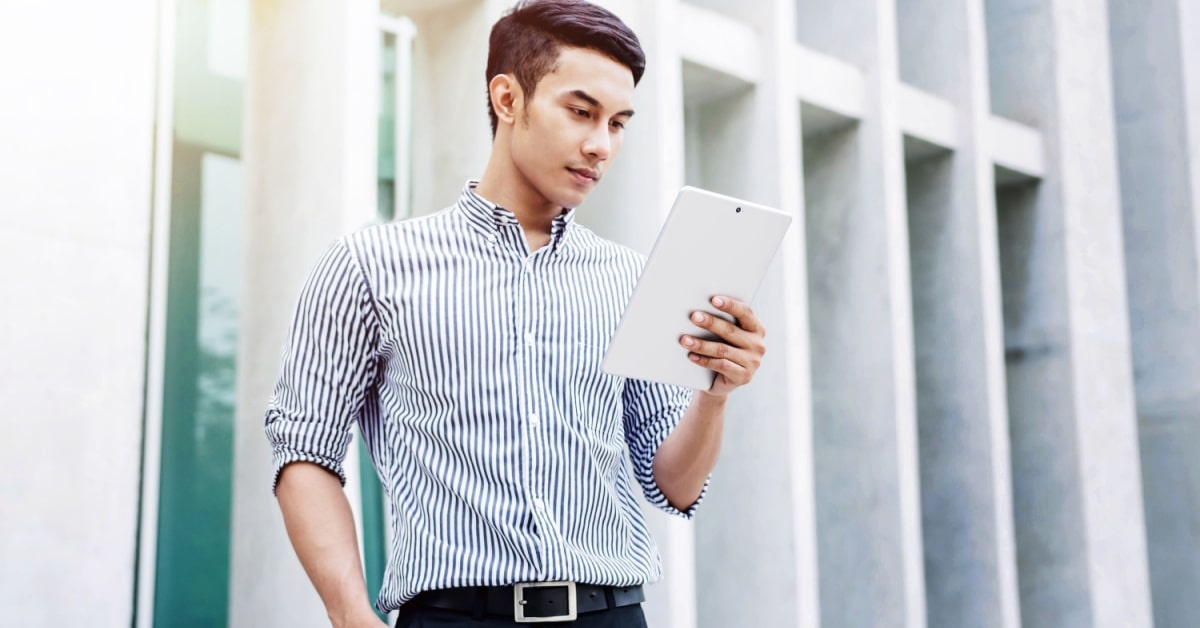 Types of shirts suitable for business casual attire
Your shirt will most often be the fundamental element setting the tone of your outfit. There's a wide variety of types to choose from, but your industry and company culture can guide you. Some of the common shirts falling under the business casual style are:
Dress shirts typically have a stiff collar, long sleeves, and cuffs that accommodate cufflinks. They are more formal and suitable for important meetings and events.
Button-up shirts are made with softer, less structured fabrics like cotton and linen, making them more casual than the dress shirt.
Polo shirts are short-sleeved, collared shirts with a slim fit. They are a great option if you work in a more casual workplace like tech or media.

⁠How to choose the right shirt for the business casual dress code
No matter what type of shirt you wear, opt for one with a well-fitted collar and neckline. Go for high-quality fabrics like cotton or linen in neutral colours like white, blue, or grey.
Your shirt must fit well on your body, so make sure it is neither too loose nor tight. Most brands offer different fit styles such as slim or athletic fit, so choose one that is comfortable around your shoulders and tapers nicely around your waist.
When in doubt, a classic button-up shirt is a safe choice. Don't forget to pay attention to the details, such as the buttons, cuffs, and pockets, as they can make a big difference in the overall business casual outfit look.

⁠Examples of appropriate shirt combinations for different occasions
For a job interview, a button-up shirt with dress pants looks sharp and elegant leaving a lasting first impression
For semi-formal business meetings or conferences, pair a dress shirt with dress pants. To that add a blazer or sport coat for a more polished and professional look
For Casual Fridays, a classic button-up shirt with chinos or jeans works well

⁠Guidelines for tucking in or leaving a shirt untucked
The general rule is to tuck in for more formal occasions and leave it untucked for more laid-back events. However, there are exceptions, such as wearing a dress shirt with a sports coat, where leaving the shirt untucked can look more relaxed and stylish.
For a more casual look, untucked shirts can be paired with dark jeans or chinos. Just make sure the shirt is not too long or too short—the bottom hem should fall just below the waistband.

⁠Business casual bottoms for me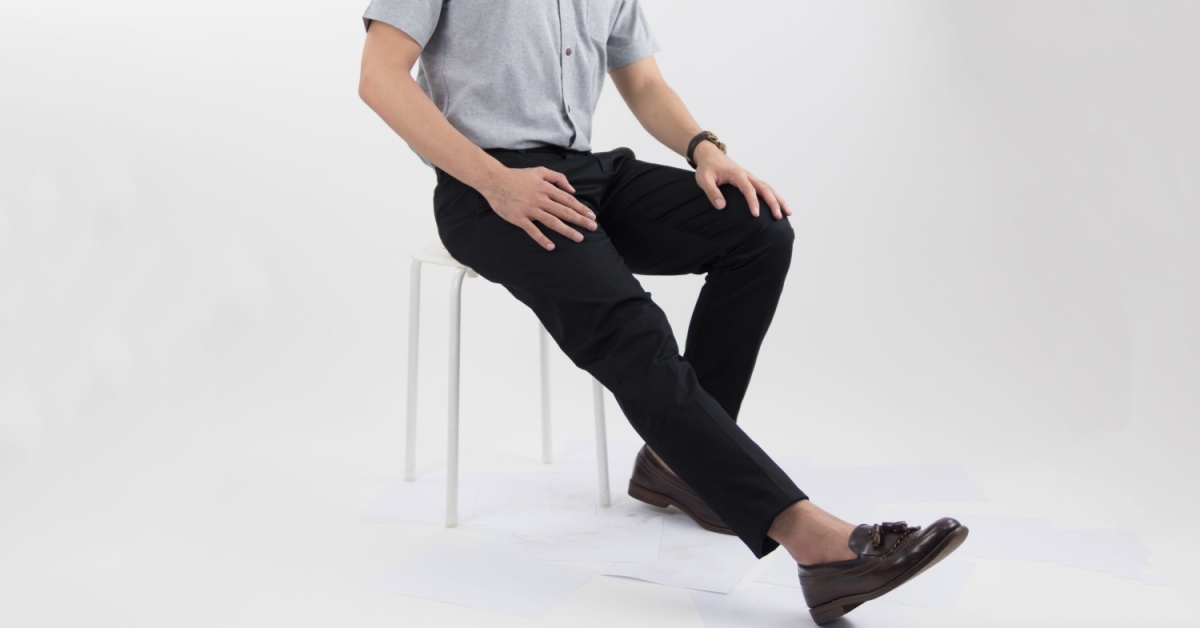 Types of pants or trousers suitable for business casual style
Dress pants, also called slacks, are a formal style of men's pants cut in a straight or slightly tapered leg style. They're typically made from cotton, linen cotton blends, or wool and wool blends.
Chinos are slim-fit, straight-cut pants without pleats, extra pockets, or additional elements. They're popular because they're comfortable, versatile, and appear casual yet polished.
Jeans can be appropriate if your workplace allows them. Go for a clean dark wash with no rips, embellishments, or distressing for a smarter look. Get a well-fitted pair and avoid skinny or baggy silhouettes.

⁠How to choose the right pants for business casual attire
Always look for pants that fit well with a sleek silhouette, muted contrasting colours such as dark blue or grey work best. Avoid pants with wrinkles or creases, faded colours, or overly casual designs. A well-fitted and clean pair of pants will give you a dignified and professional look.

⁠Examples of appropriate pants combinations for different occasions
For a job interview or business trip, pair dress pants in classic dark colours such as navy or black with a dress shirt and blazer for a smart and polished look.
For semi-formal business meetings or conferences, chinos paired with a classic button-up will keep you comfortable while still looking sharp.
For Casual Friday, don a short-sleeved polo with khakis, dark jeans or chinos for a relaxed yet put-together look.

⁠Guidelines for matching pants with appropriate shoes
The colour of the shoes should complement the colour of the pants. Brown shoes generally pair well with khaki or earth-toned pants, while black shoes are better suited for dark-coloured pants.
The style of the shoes should match the formality of the pants. For example, Oxfords are appropriate for dressier pants, while loafers or dress boots may be more suitable for casual chinos.
Wear the right socks. Dress socks should be worn with dress shoes, while no-show or ankle socks can be worn with loafers or sneakers.

⁠Business casual shoes for men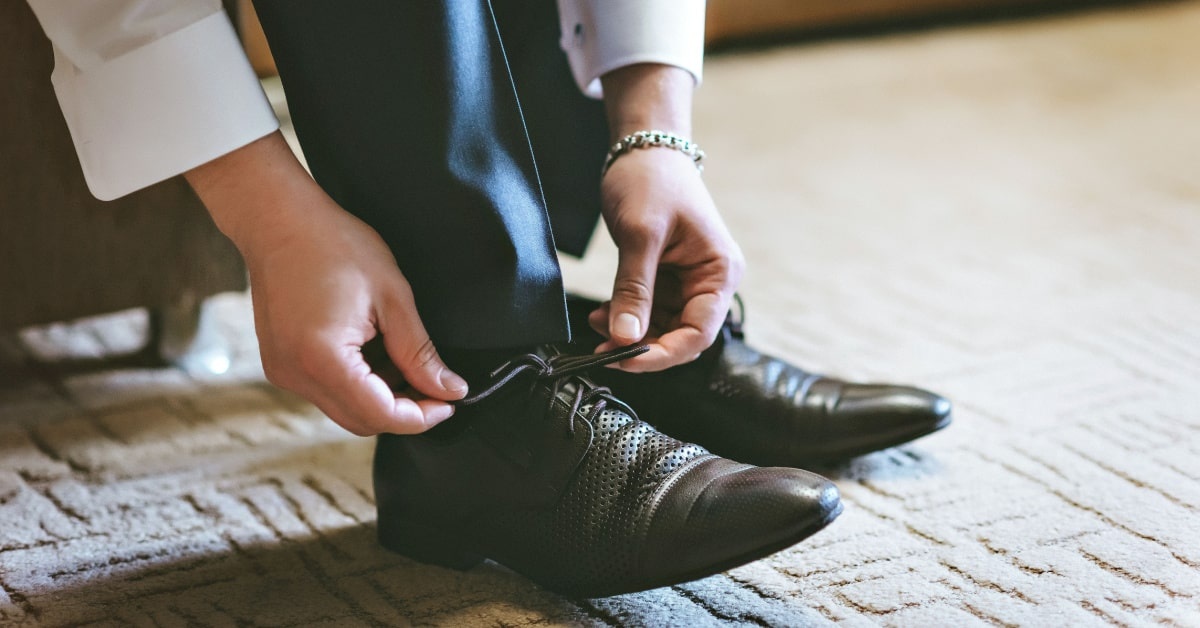 Types of shoes suitable for business casual attire
Oxfords are classic dress shoes with low heels. They come in different styles such as plain toe, whole cut, cap toe, and wingtip. Leather is the most common material, but you can also find suede options.
Derby shoes are a cousin of the Oxford but with an open lacing system. This makes them more comfortable for men with a higher instep.
Loafers are slip-on shoes that can be worn with or without socks. They typically have a sleek, versatile look and come in materials like leather or suede. These go well with the classic business casual outfit.
Dress boots, like Chelsea and Chukka boots, are a stylish and functional alternative to dress shoes. They offer a slightly more rugged look that pairs well with jeans, chinos, or dress pants.
Sneakers are becoming more acceptable in business casual settings. Opt for clean, minimalist leather or canvas sneakers in neutral colours like white.

⁠How to choose the right shoes for a business casual outfit?
Consider the occasion, weather, and dress code when choosing shoes to complete your business casual outfits. Leather or suede shoes in black or brown are a versatile choice that elevates your business casual wear.

⁠Examples of appropriate shoe combinations for different occasions
For job interviews, it is safe to stick to the classics. Pair leather Oxfords or Derby shoes in brown or black with dress pants or chinos to make a solid first impression.
For business meetings, loafers or dress boots with chinos in a variety of colours would look amazing.
In hot weather, a sleek pair of sneakers can look smart with dark denim jeans if your workplace allows them.
Keep in mind that the colour and style of your shoes should complement your outfit and match the occasion. For example, brown loafers go well with khaki pants, while black oxfords work wonders with navy blue trousers.

⁠Guidelines for maintaining shoes in good condition
Shoes only look smart if they are clean and well-maintained. Take proper care of your shoes to maintain their durability and comfort for a long time.
Treat leather shoes with a leather conditioner to keep them supple and avoid cracking.
Don't wear the same pair every day—rotate between two or three pairs of shoes to extend their lifespan. Remember to replace worn-out shoes to maintain a professional appearance.
Store shoes in a dry, cool place, away from direct sunlight and heat sources.
Use shoe trees to help them keep their shape and prevent creasing.
If shoes get wet, stuff them with newspaper and let them dry naturally.

⁠Business casual accessories for men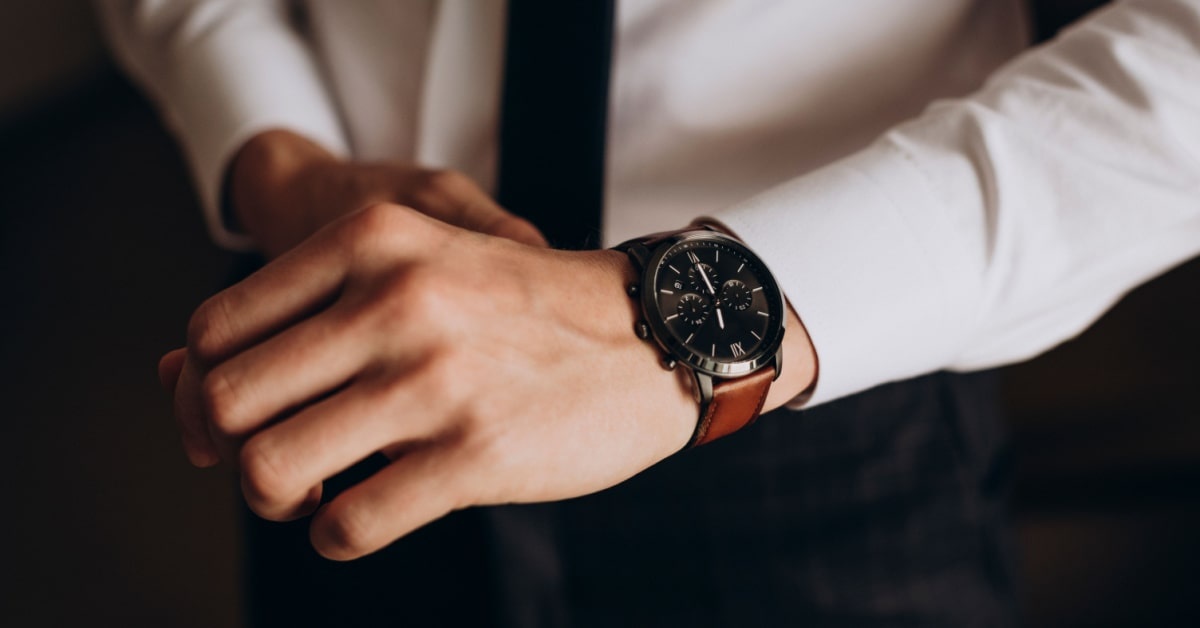 Types of accessories suitable for men's business casual attire
Watches are an excellent way to complete any business casual outfit. Adjust the formality by choosing a leather strap for a more formal look and a metal strap or smartwatch for a sportier and casual look.
Good-quality leather belts are a must-have accessory for your business casual wardrobe. Go for a simple, understated belt that matches your shoes.
If you're wearing a blazer, a pocket square can give your outfits a nice pop of colour and sophistication.
Socks are a great way to tastefully add colour to your look. Mid-calf dress socks are preferred for Oxfords and Derby shoes. Whereas no-show or ankle socks can be worn with sneakers or loafers for a more casual relaxed look.

⁠How to choose the right accessories for business casual attire
When it comes to accessorising the classic business casual outfit, don't accessorise heavily. Less is often more. It is good to use wristbands, sunglasses, and pocket squares but best to use them strategically, and not all at the same time.
The goal is to add a touch of personality and style to your outfit without overwhelming it. Keep in mind the colours, patterns, and fabrics of your clothing and choose accessories that complement or contrast them well.
You should also keep in mind the occasion and your workplace dress code. While some workplaces may allow bold and trendy accessories, others may have a more conservative outlook. When in doubt, keep it simple and understated.

⁠Examples of appropriate accessory combinations for different occasions
For a job interview:Complete your outfit with a classic leather strap watch and belt.
For a business meeting:Consider a pocket square or cufflinks to add subtle visual interest and refinement to your look.
For a business trip:Pack comfortable and versatile accessories you can wear with all your outfits. If you're going somewhere with cooler weather, add a simple scarf for some style and warmth.

⁠How to avoid over-accessorising
When dressing in business casual, it is essential to maintain a balance in accessories and style. Wearing too many or clashing accessories can ruin the subtlety of your outfit. One of the easiest ways to avoid over-accessorising is to stick to a few key pieces that go with a variety of outfits.

⁠Men's business casual outfits for specific occasions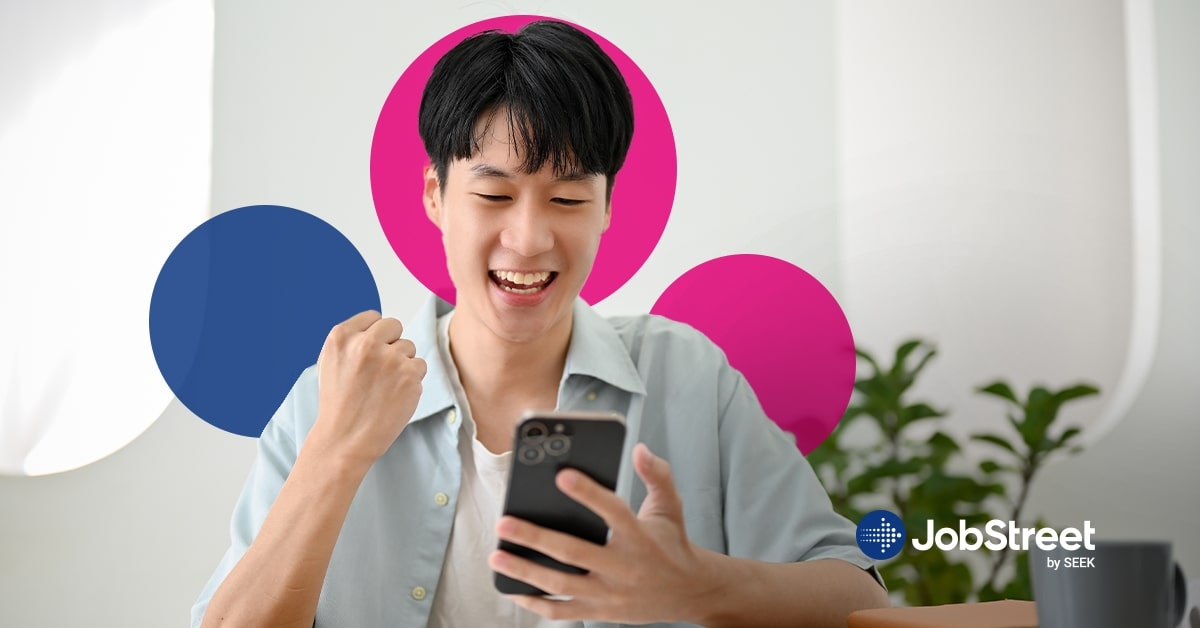 Since business casual for men is so universally adopted in the professional world, it's a safe bet for any occasion where you're unsure of the dress code. Just dress your outfits up and down by choosing your clothing items, shoes, and accessories according to the level of formality you're expecting.
Job interviews: Research the company's dress code if you are unsure whether the new job interview will require a more 'formal' business casual or a 'relaxed' business casual look. This will help you find some business casual examples and prepare beforehand.
As a rule of thumb, overdressing is safer than underdressing for a job interview. Try a navy blazer over a white button-up shirt paired with black dress pants and Oxfords. Top it off with a leather-strap watch and bring your documents in a stylish leather messenger bag.
Business meetings:Try a dress shirt with a button undone at the top. Pair it with tan chinos and dress boots topped with a leather-strap watch.
Business trips:Versatility is key when travelling. Pack items that can be mixed and matched into different outfits. Consider wrinkle-free casual fabrics to save time. Bring one pair of comfortable shoes that will take you through all your meetings and business activities.
Casual Fridays:Short-sleeved polo tucked into khaki chinos are good to wear in a business casual workplace. Round out the outfit with dressy leather sneakers and a sporty metal-strap watch.
Networking events:Consider a dress shirt, blazer and wear chinos with loafers to elevate your own personal style. Add a little personality with socks in a contrasting colour or subtle pattern.

⁠Tips for nailing business casual attire
Pay attention to fit and proportion:Choose clothing that fits your body well and flatters your proportions. Avoid garments that are too tight, loose, long, or short.
Add a personal touch:Make your business casual outfits your own by adding elements to your personal style. Try incorporating unique accessories like statement watches or belts.
Experiment with different combinations and styles:The business casual dress code gives you a lot of room to experiment past the traditional colours and cuts. Trying different combinations of textures, colours, and styles is perfectly acceptable.
Stay up-to-date with fashion trends:Combine workplace-appropriate trends with classic and timeless pieces to blend modern and professional clothing styles.
Maintain good hygiene and grooming:Make sure your hair, facial hair, and nails are neat and well-groomed. Avoid using strong perfumes or colognes and stick to subtle, clean fragrances that are not overpowering.

⁠Summary
Business casual is a popular dress code in the working world. Understanding it and how to dress appropriately for various occasions can help you feel confident, comfortable, and ready to pursue your professional goals.
By considering factors such as the occasion, dress code policy, and company culture, you can choose the right combination of clothing items and accessories to create polished men's business casual outfits.
It's also essential to pay attention to fitness, hygiene, and grooming. Experimenting with different styles and staying up-to-date with fashion trends is perfectly acceptable and helps add a personal touch to your attire.
Remember, dressing in business casual dress is about balance and consideration for your workplace and colleagues. So take the time to invest in your wardrobe, learn what works for you, and incorporate your style to create a professional, polished look that represents your best self.
Now that you have insights on what business casual means and how to acclimate to the business casual workplace, it is time to put your best foot forward in style as you #SEEKBetter jobs.
Find the right business casual attire and express your best self in the business world. Update your JobStreet profile with your latest skills and achievements. Check out the Career Advice page for more tips to help you in your job search.

⁠FAQs
What is the main difference between business casual and business formal dress codes?
⁠Business formal dress codes typically require more conservative and traditional attire, such as a suit and tie for men. Business casual means dress codes that are more relaxed. They allow for more flexibility, creativity, and comfort while maintaining a professional appearance.
⁠
Can I wear jeans?
⁠In most cases, jeans are not considered appropriate for business casual attire. However, some workplaces have more relaxed rules around business casual dress codes that allow smart dark-wash jeans with no rips or embellishments.
⁠
Can I wear sneakers?
⁠Yes, but with caution—typical fashion sneakers or running shoes are considered too casual in a business casual wardrobe. However, some workplaces allow clean, minimalist sneakers in neutral colours and designs.
⁠
Can I wear a blazer?
⁠Yes, you can. Blazers are versatile enough to be worn in many business casual settings. Keep it formal with dress pants and Oxfords or use it to dress up a more casual outfit with chinos and sneakers.
⁠
Do I have to wear a tie?
⁠Ties and other neckwear are usually not required in business casual fashion. However, you may be expected to wear a tie if you're attending a more formal business event or meeting. Err on the side of caution and wear a tie if you're unsure of the dress code—you can always remove it later.